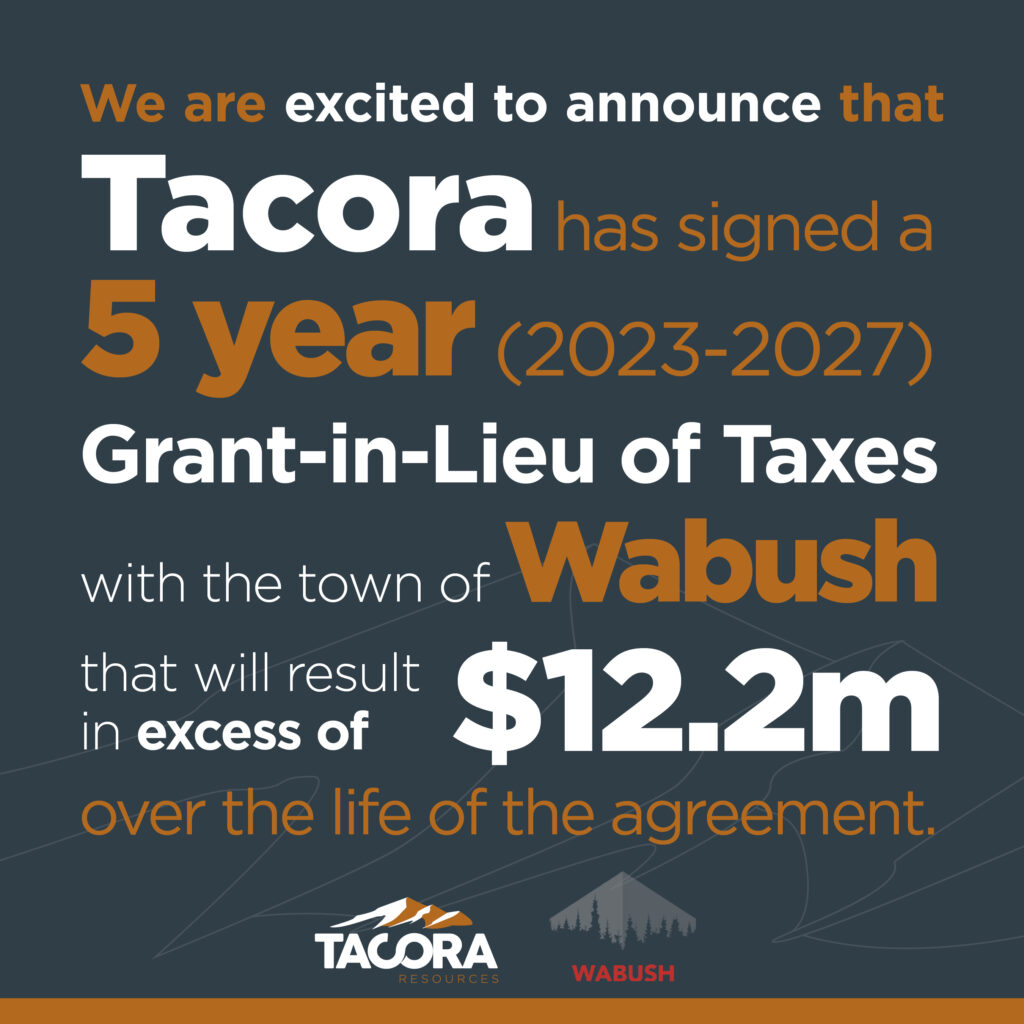 Tacora President and CEO, Joe Broking and Town of Wabush Mayor, Ron Barron officially sign the 5-year Grant-in-Lieu of Taxes agreement that will expire on December 31, 2027. Highlights of the agreement include;
• A grant of $2.2M in 2023 that will increase annually as per the GDP to a maximum of 3% ,
• A $300K contribution towards Capital Works in years 2023, 2025, and 2027,
• A $300k contribution towards the upgrade of the Scully Mine Road,
• A 50% reimbursement of any reduction in the Municipal Operating Grant from the Provincial Government,
• Various clauses that ensure an amicable relationship between Tacora Resources and the Town of Wabush.
Tacora takes its community responsibility and commitment very seriously and we are very pleased to have concluded this agreement with the Town of Wabush that will guide our relationship with the town for the next five years and beyond. Together, we will win! – Joe Broking.